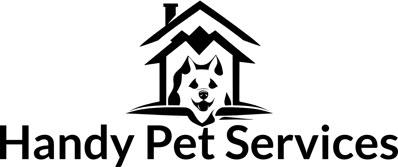 Here's what some of our customers say
I cannot rate Sarah and Dean high enough. The love and care they show our dog is as if he were their own. Sarah is so flexible and accommodating. I honestly don't know what I'd do without her. My dog Paddy absolutely adores her and her family. He's always so excited when we get to her door. She makes regular updates on FB and texts so I know he's having a great time. The genuine love and care is something you would never get from any other kennel or day care. I always feel so comfortable and happy leaving my fur baby with her, knowing she will treat him like own dog.
Helen
We love handy pet services. Sarah and her family have cared for mollie for almost her entire life. She was loved and cared for. Sarah is great with making sure we get plenty of pictures and it's easy to see mollie is very happy. Will not leave mollie anywhere else.
Wendy
Sarah fed our cat while we were away, she provides an excellent and not expensive service, i would recommend her to any cat owner.
Louise
Since June 2014, Sarah has taken exceptional care of my dog, Poppy, several days a week. I can honestly say that she has always gone above and beyond when taking care of Poppy. On walks, she takes her to lots of different places and somehow always manages to tire her out. No matter what the weather, Sarah has never let me or Poppy down. Dog sitting, walking and overnight stays have always gone without a hitch over the years. Most importantly, Poppy absolutely loves seeing Sarah and her family, she goes mad with excitement every time we pull up to her house. She knows Poppy's personality, her quirks, her likes and dislikes and she works at building an individual connection with all the dogs she cares for. To me, that is a sign of someone who truly cares about the dogs she walks and is genuinely concerned about their wellbeing. Overall, she is a professional, reliable and an extremely caring dog walker. She is also very accommodating with changes in schedule and her rates are extremely reasonable for the services she renders. I highly recommend all of the services she offers at Handy Pair Pet Services!
Liz