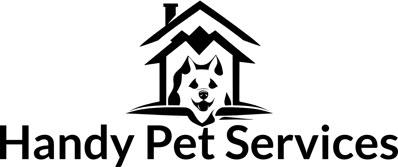 Frequently asked questions
Do you have set drop off and pick up times?

Since we live in a quiet residential area we try to keep it between reasonable hours, eg. 8am - 8pm. However, if you have any concerns, please let us know and we'll do our best to fit with your schedule.
Does my dog have to be vaccinated?

We are required by law to prove that boarded dogs have current vaccinations against Canine Distemper, Infectious Canine Hepatitis (Canine adenovirus), Leptospirosis (L. canicola and L.icterohaemorrhagicae) and Canine Parvovirus. This protects the health of your own dog and others and minimises the risk of any cross contamination. Please provide a copy of your vaccination record before the start of the stay.

Your dog must also be on regular prevention treatment for ticks, fleas and worms.
Are you insured? What does it cover?

Yes. We have full public liability insurance for £5m, accident and injury cover. You are welcome to see a copy of the policy schedule on request.
What is home dog boarding?

Home dog boarding means your dog comes to stay at our house and lives as part of the family. It maintains your dog's routine in a similar home from home environment, reducing any stress and anxiety they may feel being away from you. It's a kinder alternative to a boarding kennel as your dog has constant company, regular walks and playtime and is loved and cared for as if our own.
.How can I make a booking and when do I pay?

You can contact us through the website, by phone or email to check availability and arrange a meet & greet. If all goes well and you hopefully decide to go ahead and book with us you will need to pay a 20% deposit of the total amount before the booking dates are secured for you. The remainder is due to be paid on the morning of the start date of your dogs stay or before. See our cancellation policy for information about refunds.

Payment can be made via bank transfer or cash.
Where is my dog allowed to go in your home?

Your dog is free to roam around and find their favourite spot. We have a lounge, dining room, kitchen, 3 bedrooms, Bathroom, a large hall and a large garden. We don't let the dogs sleep on our beds or in the bedrooms. Other than that they are free to roam around but chances are they'll be wherever we are!