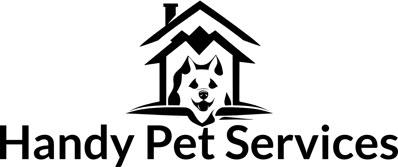 My name is Sarah and i Live with my husband Dean, our two sons and our Cocker Spaniel Bruce. Animals have always been a huge part of my life. I learnt from a young age that i wanted to work with animals. I have always felt at ease around them and they bring me so much happiness. When i left school i went to Canterbury College to learn about animal care. I set up my business in 2013 with my husband as a family run business and we have loved every minute of working with all your wonderful pets. Since then i have carried on with my training and have several animal certificates as well as my husband and i being canine first aid trained. Our children follow in our footsteps for their love of animals. They bring love and fun to a dogs stay with us. They are completely confident around dogs and have grown up around them all of their lives.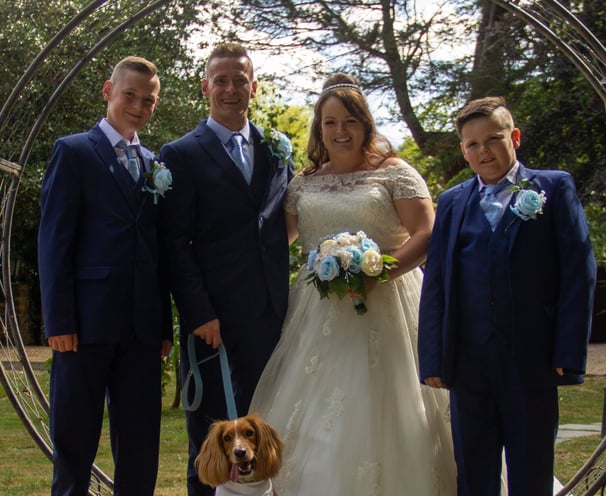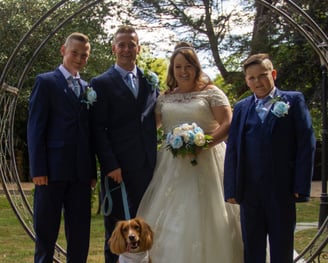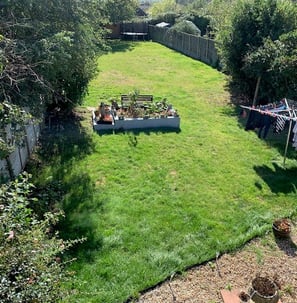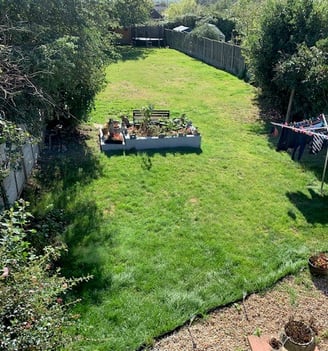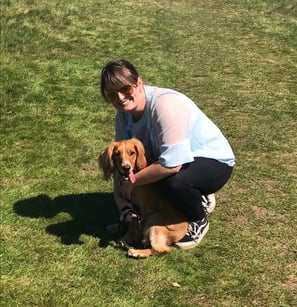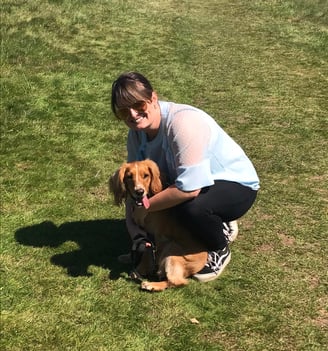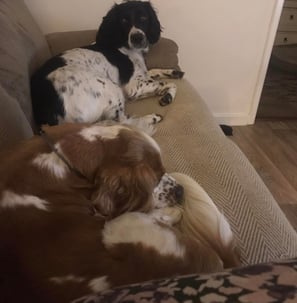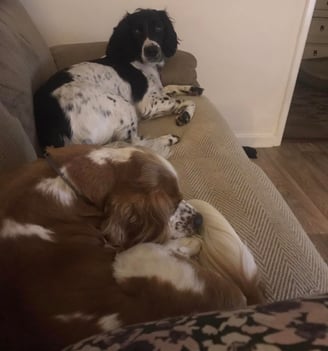 We live in a spacious and comfortable house with a large enclosed garden ensuring the safety and comfort of your dogs at all times. We work from home so your dog will have constant company and be entertained all day long. In our home your dog will have free roam to find their comfortable spot. We think it is best for your dog if you bring their own bed, blankets, toys and food bowls as this is familiar to them and will help them settle in. We do of course have plenty of spares if you wish not to. Your dog will have constant access to the garden where they can roam freely, sniff around, lay in the sun and run around and socialise. We also play games with the dogs.
Just across the road from us there are fields and woods that go on for miles. Your dog will get plenty of exercise on or off lead if consent is given, lots of new smells to sniff and keep your dog stimulated.
We are licenced for up to five dogs at one time, this includes our own dog, which works well for our home space and guarantees quality care can be provided for all boarding or day care guests and creates a more relaxed environment. We arrange a free meet and greet for all new clients so you can see where your dog would be staying and so we can get to know each other. This helps us to understand you and your dogs needs and to ensure we are a good match.
We pride ourselves in giving the best care and services so you can relax and enjoy your time away knowing that your furry friend is being well cared for. We will maintain your dogs normal routine as best as we can and ask owners to provide their dogs with all their meals they will need for the duration of their stay, this is to avoid any upset tummies due to a change of food. Each dog has their own designated room for feeding so that they are not disturbed. We will walk your dogs at least twice a day. We love for your dog to be able to exercise off lead when they are in a safe enclosed area if we have your consent.
We take all dogs health and wellbeing seriously so can only accept dogs that are fully up yo date with their vaccinations and treated regularly with flea, tick and worm prevention. We can administer medications that your dog may need during their stay with us and we are canine first aid accredited and vet approved.
Your dog will be loved and cared for as part of our family, they get plenty of cuddles and we allow them on the sofa if owners don't mind. We also send regular updates via text or WhatsApp with pictures and videos so you can have the reassurance your dog is being given the best care.